How To Do CAS Scoring Import
First of all you will need the CAS Scoring app:
Here is a link to an exellent Power Point tutorial on how to set up and use CAS Scoring. Created by alias Roy Sackett SASS# 103849. Thanks Roy!
When your match is over go to the report that you want to share to your ASN page. (Details-Overall Winners) will give you a good score sheet. Feel free to upload whatever reports you want for your club.
Touch the Share icon then touch Send to actionshootingnetwork.com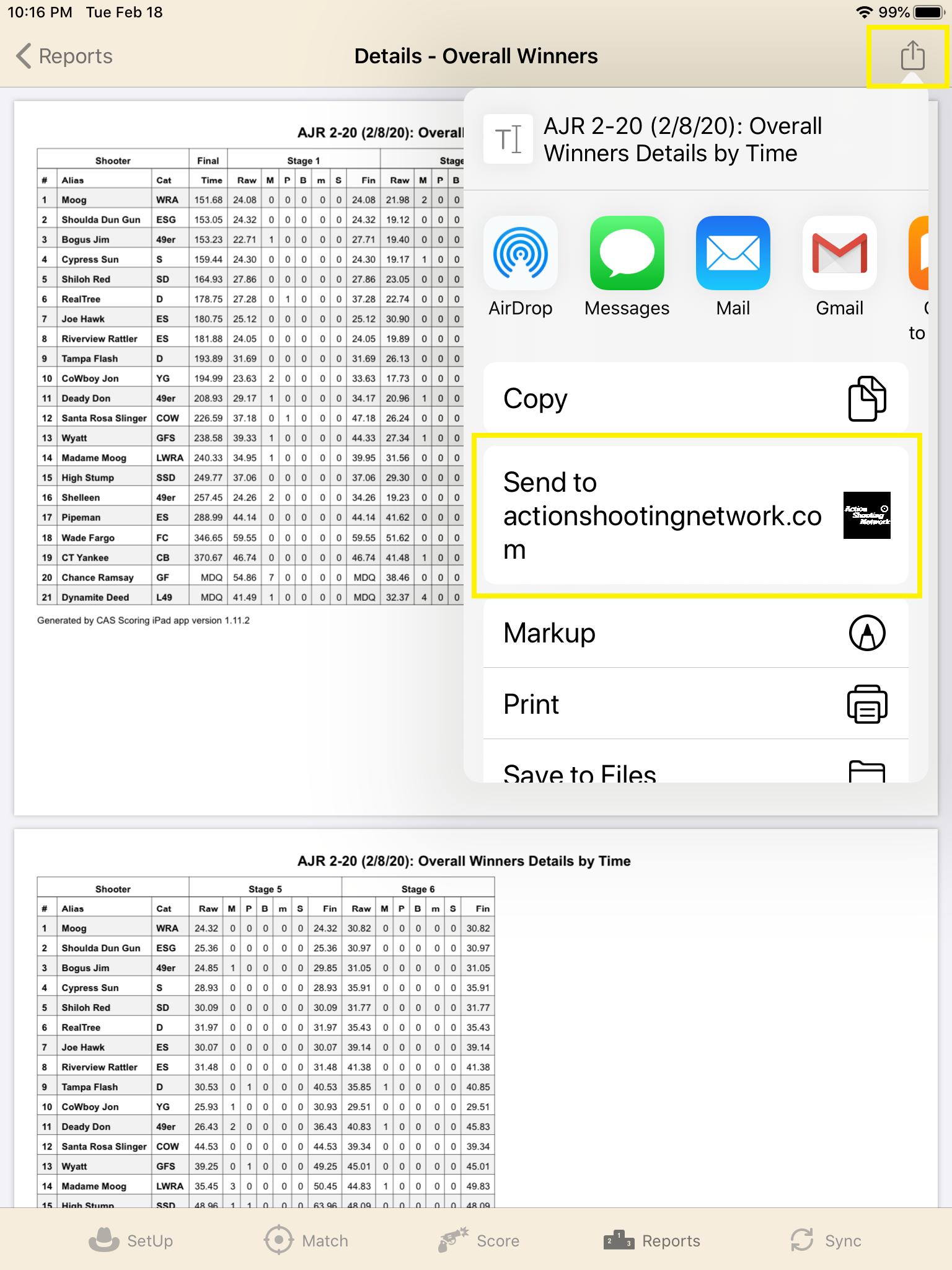 The app will open a window asking for a code from your club page: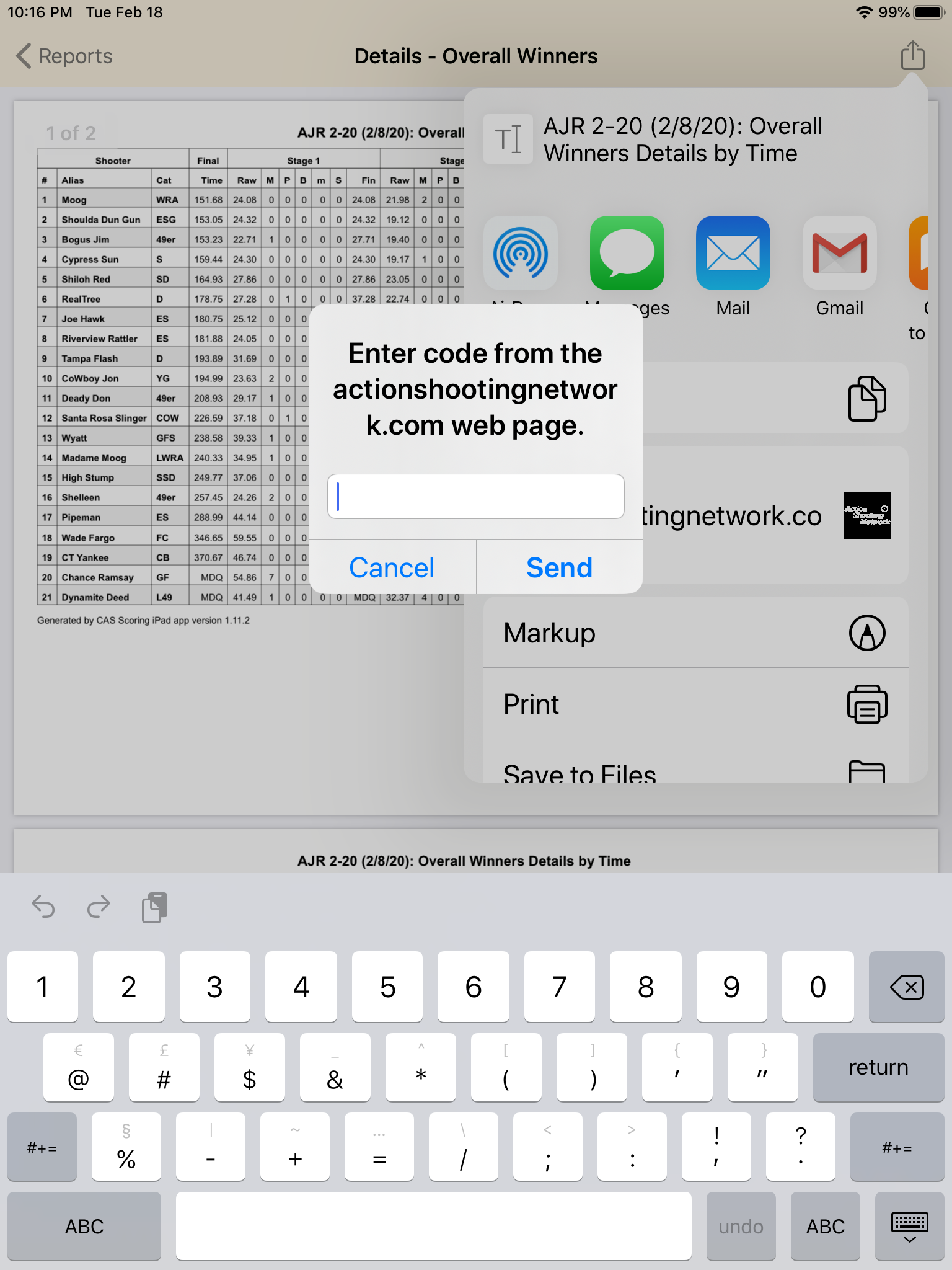 Login to actionshootingnetwork.com with any web browser and access your club page, you will need to be listed as an admin of your club page to have the Upload Match Results option on the right hand side. Click on or touch the CAS Import button: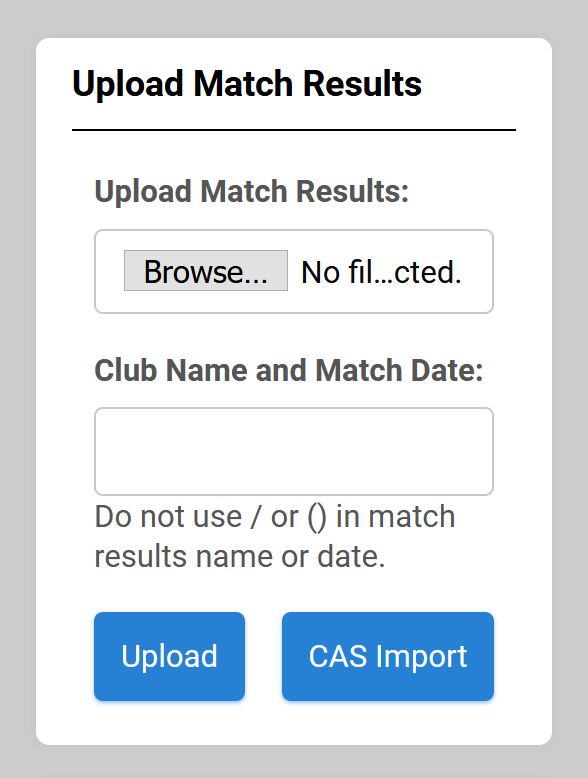 This will give you a 6 digit code.

Take that code and add it to the app on the report that you want to share and touch send. you should see: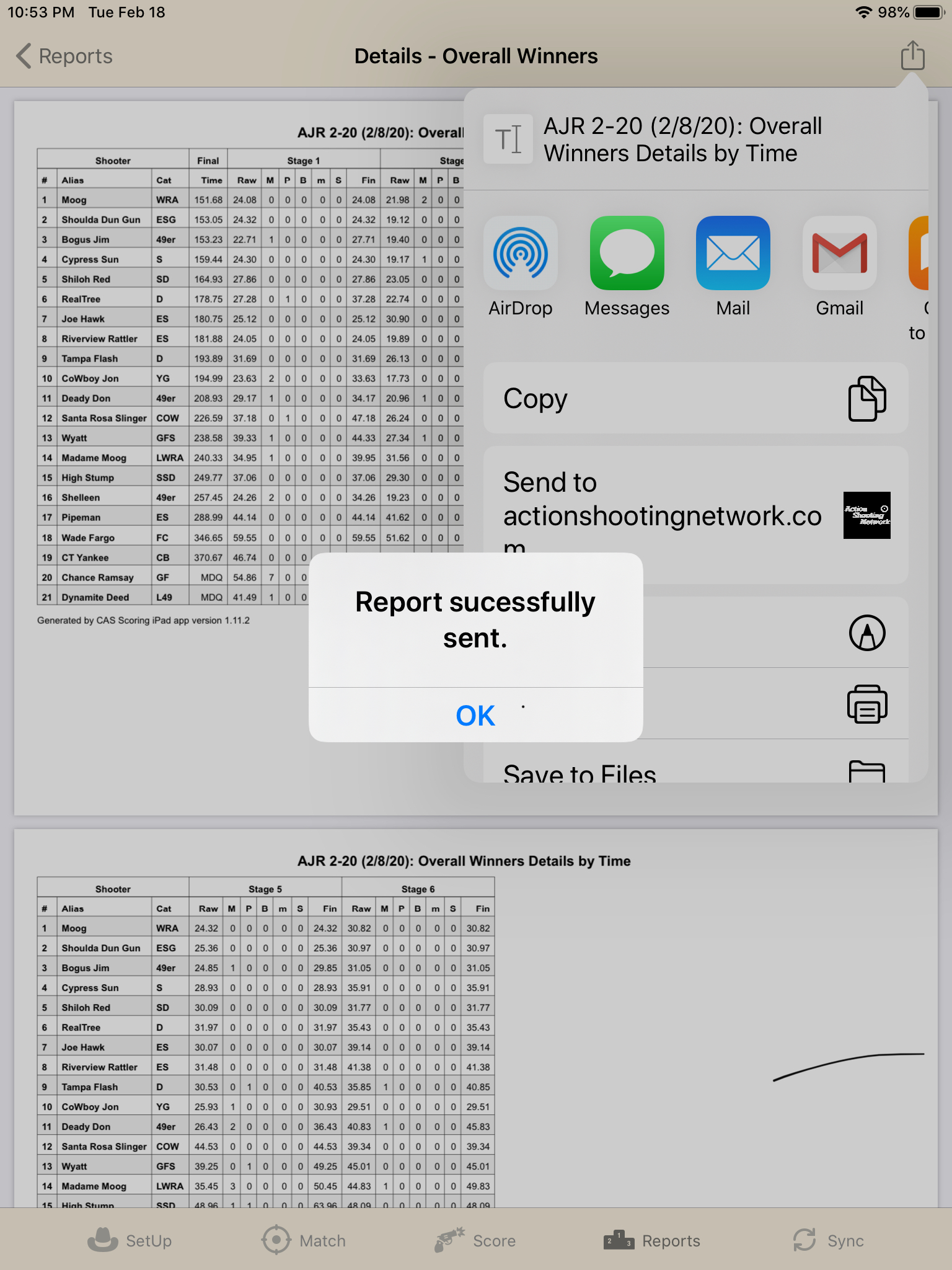 Thats it your scores are posted to your club page and anyone that has liked your club page will receive a notification. If you have questions or need support please contact Moog through ASN or email admin@actionshootingnetwork.com