To add a Match results widget to you club page use the following instructions. For an example click here AJR Match Results
Log in to actionshootingnetwork.com and access the page or pages you manage, next click on the little gear above the like or liked button on your club pages background image and select manage. click on widgets and click Create New Widget. that will open this window.
5
Click on the table icon highlighted above. That will open the following window.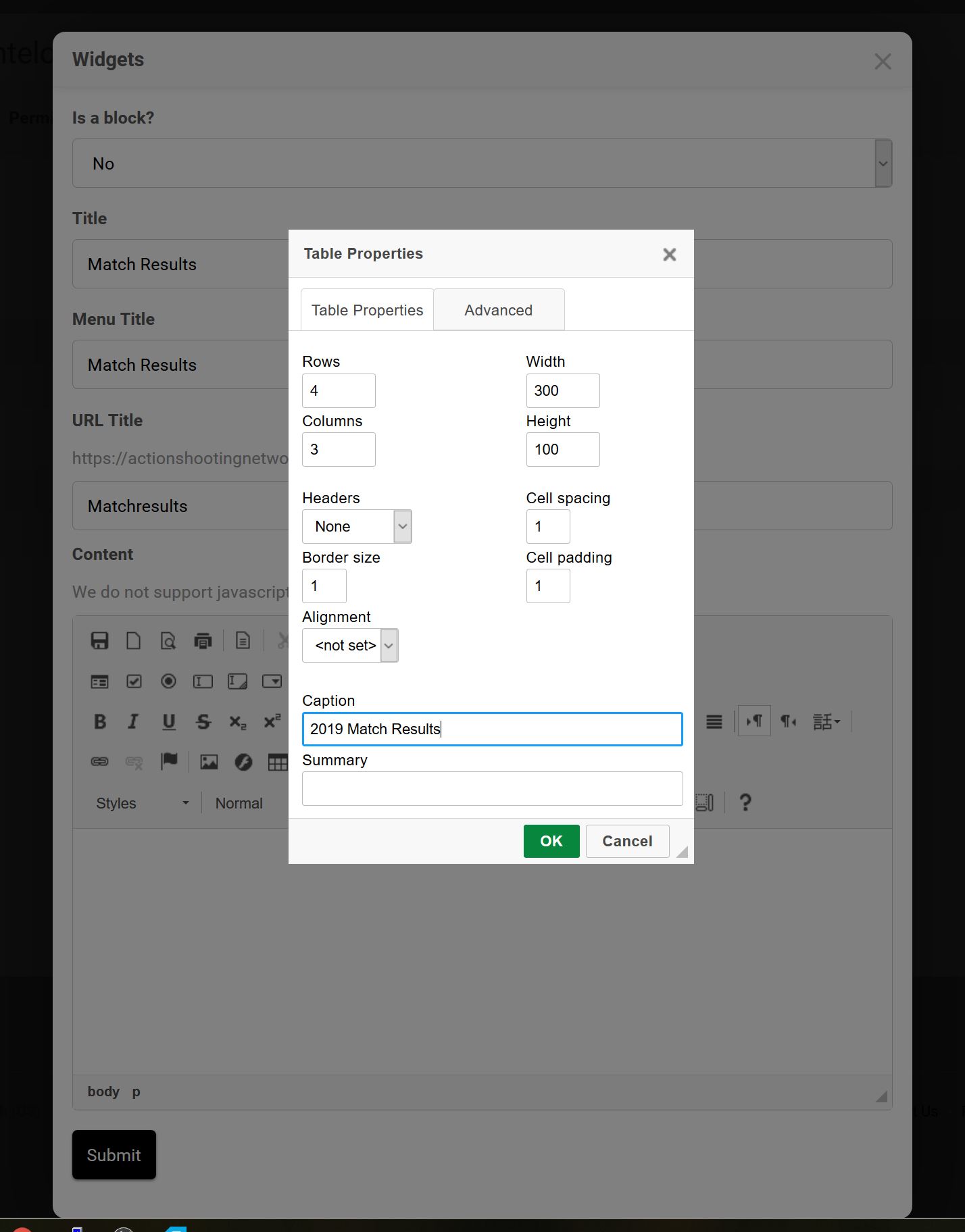 Match the settings above and click ok. that will give you the next screen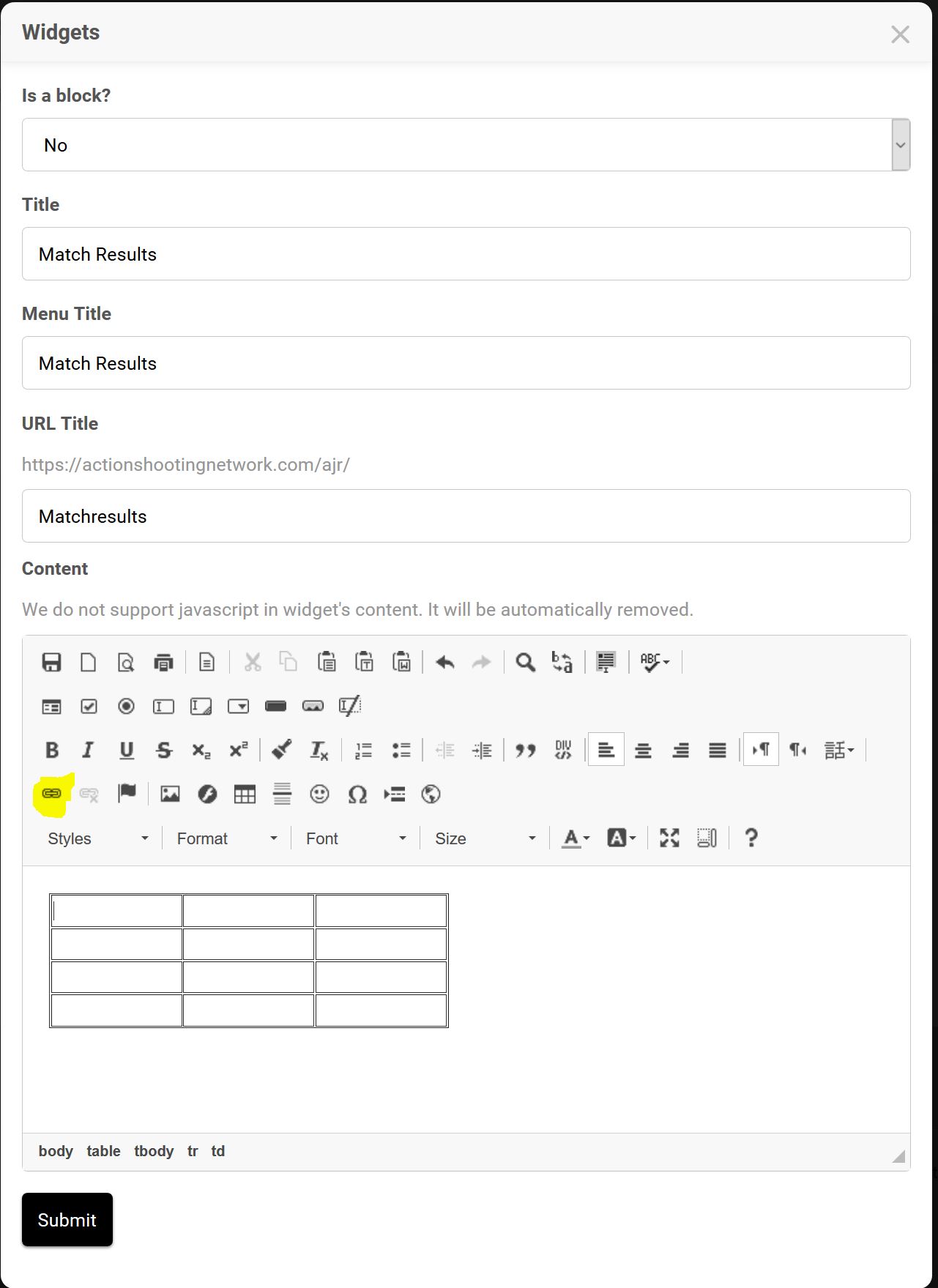 To update the table you just created with each months results. First upload your results on your club page. On your main feed your liked match club results and you should see your club's picture. Mouse over the image to access the links to your score sheets and click the latest file. Copy the URL by highlighting it right click and select copy. now go back to your table and click in one of the empty spaces and click the highlighted button shown above. that will open the next screen.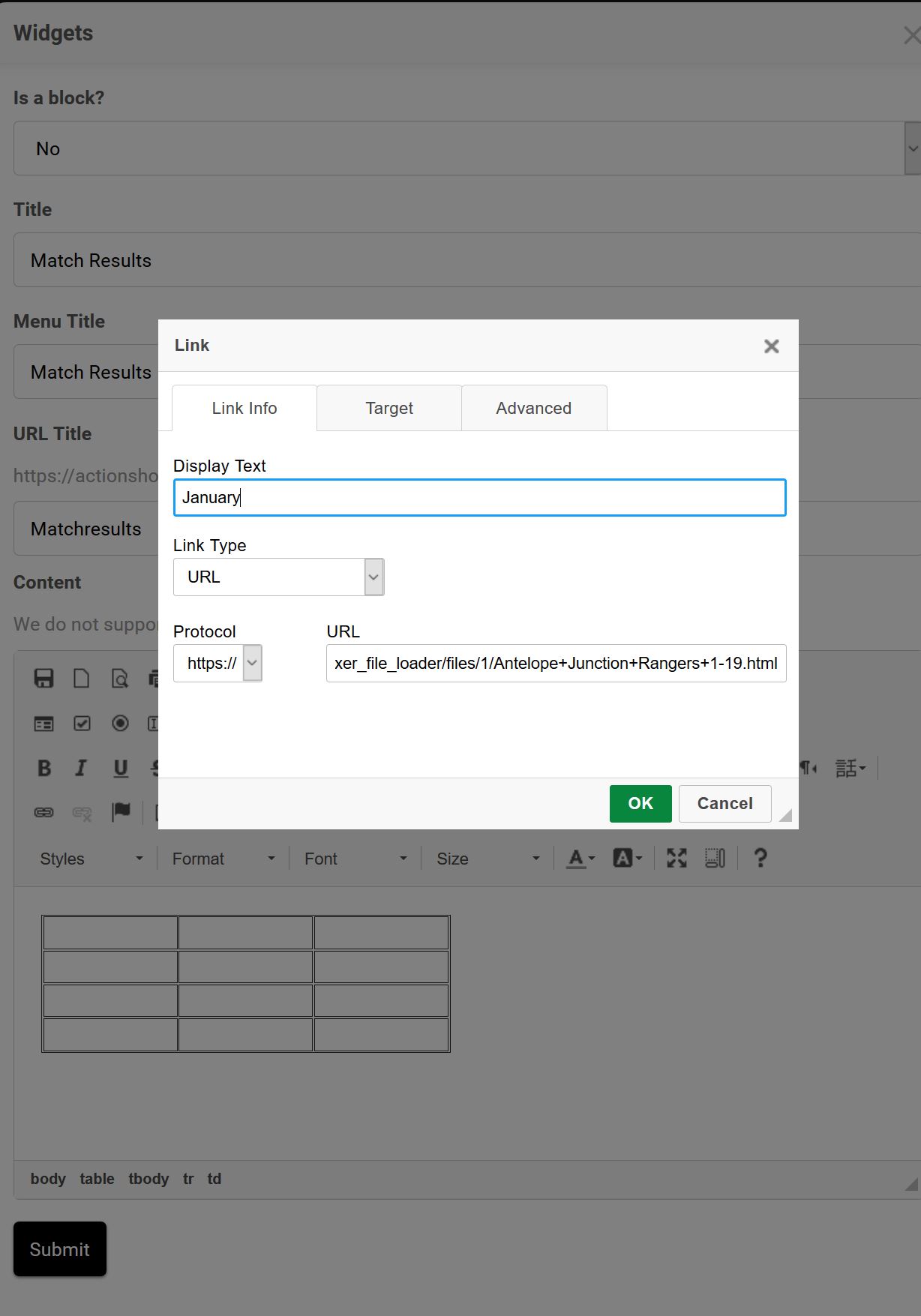 Fill in the Display text with the Month and paste the link to the score sheet in the URL field and click ok. On the next screen click Submit an you're done! That will add a Match Results link to your club page main menu(the menu under your club picture) you can also use this to make inks to annual events or state matches your club hosts. As always message Moog or email admin@actionshootingnetwork.com if you need assistance.